Fiamma Privacy Room for F45 Motorhome Awnings UK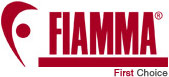 To buy Fiamma head to our new site click here
Transform your modest Fiamma awning into a homely living area with simplicity, ease and speed! Sturdy and suitable for use in wet or dry weather, Fiamma F45 Privacy Rooms can free up space in your motorhome or caravan and are terrifically uncomplicated, featuring innovative systems to make installation and function an absolute breeze.
A Fiamma Privacy Room attaches to the awning of your motorhome or minivan with ease, and provides users with a comfortable and simple-to-set-up retreat that can be used as a separate bedroom, dining room or living room.
Fiamma F45 Privacy Room Features:
Front panel with window and independent door (that can be adjusted to the right or left-hand side).
2 side panels
Adjustable Windows (that can be rolled up).
Mosquito net on windows.

Clip System installation.
Mega Bag.

Privacy Rooms no longer come supplied with curtains



To buy Fiamma head to our new site click here
How do I install my Fiamma Privacy Room onto my Motorhome?:
With Fiamma's innovative and exclusive Clip System, the side panels of the Fiamma Privacy Room are quickly and easily joined with the fabric of the awning. Just place the clip system in the corner of the casebox and the leg support of the front panel.
The upper and lower parts are then fastened together and in order to guarantee a perfect seal the fabric of the awning is blocked between the lower and upper rail by closing the quick lock cam lock (which is the most stable cam lock on the market!).
Insert the side panels into the rail of the clip system. The front panel of the Fiamma Privacy Room is then inserted into the rail at the front of the awning and is then joined with the side panel of the Fiamma Privacy Room with the YKK zip. The clip system is also delivered with two vertical rafters which are fixed between the side walls, vehicle walls and side sponges.
This new patented Clip System uses sandwich fastening technology and is made of anodized aluminium. It is adaptable for awnings with a maximum extension of 250cm (when closed the set of tent pegs takes up only 120 cm).
The clip system is delivered as standard with Fiamma Privacy Rooms.

For more information, watch the video below to see how the Fiamma Privacy Room is put together.
Fiamma Privacy Room F45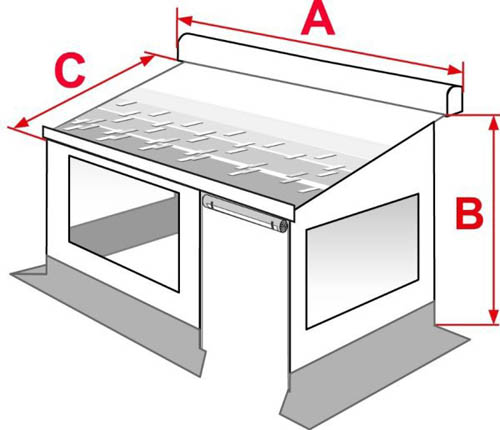 To buy Fiamma head to our new site click here
Privacy Room F45 TI

Awning length (A)

Height from ground (B)

Extension (C)

Item Code

Van Privacy Room 180 - 220cm

250 Van

260 VWT5 Van

260

180/220

200cm

497260

Medium Privacy Room 225 - 250

300 medium

350 medium

350

225/250cm

250cm

497350

400 medium

450 medium

450

225/250cm

250cm

497450

Large Privacy Room 251 - 280cm

300 large

350 large

350

251/280cm

250cm

497351

400 large

450 large

450*

251/280cm

250cm

497451

500 large

550 large

550*

251/280cm

250cm

497550
Fiamma Privacy Rooms are sent on a next working day carrier!!