The Fiamma Caravan, Campervan and Motorhome Awnings range
Fiamma awnings easy to erect and store on the side of your caravan or motorhome with a versatile selection of options
Fiamma are manufacturers of a comprehensive range of awnings for caravans, campervans, and motorhomes.
These awnings are known worldwide and enjoy an excellent reputation for quality. Below we show the comprehensive range of Wind out and Roll out Awning Canopies, some can have an additional push button motorised operation as well! Also featured is the range of Fiamma Privacy Room awnings which are fully weatherproof enclosures for extra accommodation as well as the blockers which provide economical extra shelter.
Accessories
Fiamma awnings provide a range of accessories for the Awnings, including extra rafters and poles, tie down kits and even concealed lighting! Fiamma also manufacture Rear and Top Boxes, Roof lights, Powered Ventilating Roof lights, Bike Racks, Security Devices and Vehicle Levelers and lots more. we can also supply the F45 Eagle Awning, fully automatic and legless! Available in 3.5, 4.0 and 4.5 metre lengths, and the Sunstore, the lightweight caravan shade Awning, available in 2.6, 2.9 and 3.4 metre lengths.
Please don't hesitate to ring for advice and to check availability, 0151 334 0222.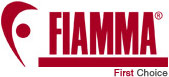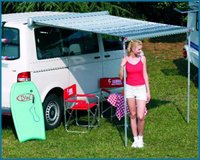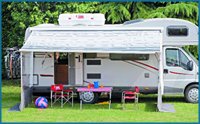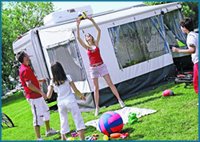 On our pages you will find a huge selection of products ranging from high quality Fiamma awnings to full privacy rooms. Also included is the Fiamma zip range which offers easy installation and take down.
To buy Fiamma head to our new site click here
| | |
| --- | --- |
| | |
| Caravanstore. A simple way of providing sun screening or shelter. The canopy can have a Privacy Room or Blockers added for additional accommodation or just extra shelter. Utilises the caravan's existing awning rail for fitting, and be left in place whilst towing. From 1.9 metres to 4.4 metres long. | Caravanstore Zip. The same simple principal of the Caravanstore Awning, but with a sewn-in YKK heavy duty zip to enable really quick attachment of the full privacy room which is included with the awning. From 2.8 metres to 4.4 metres long. |
To buy Fiamma head to our new site click here
| | |
| --- | --- |
| | |
| | The popular F45S Awning, can have the addition of a full Privacy Room or Blockers. Comes ready to bolt to the side of the motorhome or some caravans. Can also be mounted using the adapters below. From 1.9 metres to 4.5 metres. |
To buy Fiamma head to our new site click here
The 'standard' version of the F65. Slightly smaller case than the F65, but enjoying the same benefits. Mounted by the F65 adapters. Available in 4.0, 4.5 and 4.9 metre versions.
| | |
| --- | --- |
| | |
| | Fiamma's simple economical method of extra shelter, A range of ends and fronts to suit the F45S, F45L, F65S, F65, F35Pro, and the Caravanstore. the fronts slide into the groove in the front extrusion, the sides are hung from a telescopic pole just under the canopy and the corners are fastened togther. |
| | |
| --- | --- |
| | |
| Fiamma Roof Lights; a range of rooflights from the 28cm x 28cm size to 50cm x 50cm size, as well as the turbo kit illustrated above. | The flexible engineering solution to mount the F65, F45 and F35 awnings to your vehicle, where bolting to the side isn't practical, come as dedicated vehicle kits, or to mount to a roofrack. |