Laars Swimming Pool Gas Heaters (Zodiac Legacy LRZ Boiler) UK

Swimming pool heaters will greatly increase the amount of time you can comfortably enjoy your pool. Laars Jandy Heaters can be fitted to both new and existing pools. If you intend to place the Gas Teledyne Laars swimming pool heater indoors, please ask for guidance, as extra components will be necessary.
Laars swimming pool boilers - Reliability Means Comfort
Jandy swimming pool boilers, Lightweight, high performance insulation materials make a swimming pool heater that is clearly "The best value for your money"
Laars swimming pool heaters are built for dependability and efficiency. At the heart of its efficiency is an ingenious combustion chamber, surrounded by a super-efficient ceramic fiber that works better than any other insulation material.
Laars Jandy Lite Swimming Pool Boilers have now been replaced by the Zodiac Legacy LRZ range of boilers;
What does this mean if I want to replace an old Laars boiler?
In September 2010 Zodiac Pool Care merged with and into Zodiac Pool Systems, Inc. (formerly Jandy Pool Products). The Laars Jandy range has now been superceded by the LRZ range which are still manufactured in the same factory. Without getting too complicated if you want a replacement for your LAARS boiler then you'll want a Zodiac Legacy LRZ, the spec and build quality is pretty much the same as its always been, however there are some differences in the layout and size of the Zodiac Legacy LRZ boilers, which mean its not a straight like for like swap anymore. For most "gas safe" fitters this shouldn't be an issue but you may made need to check dimensions since LRZ Zodiac Legacy boilers may be larger and not fit into what might be a tight space.
We've left our LAARS information below for now, but to reach the Zodiac Legacy LRZ pool heaters scroll to the bottom of the page.
Have some of the most reliable products in the industry. When you buy a Laars pool and spa heater - you buy quality, convenience and a name you can trust.
The Laars Jandy Lite swimming pool heater is a millivolt heater. Jandy heaters are suitable for Salt water applications up to 3500ppm. All Laars heaters use copper heat exchangers. Indoor Stack Kit supplied F.O.C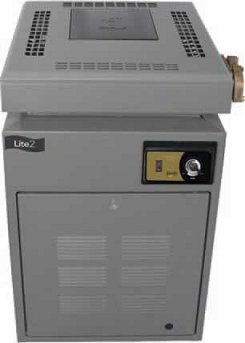 Standard Equipment with Jandy Laars Swimming Pool Boiler:
Dual Hi-Limit Switches
Electric Diaphragm-type Gas Valve
Gas Pressure Regulator
Pilot Adjustment Valve
Corrosion resistant construction
Constant Flow Valve
Reversible Heat Exchanger
Water Pressure Switch
Fusible Link
Stainless Steel Burners and Burner Tray
TEMP-LOK
Rodent Resistant Jacket
PVC Direct Water Connections
Storm Guard
Ceramic Fiber Combustion Chamber
Sealed Controls
LLG Features:
Precision Electronic Temperature Control · Millivolt Control System
100% Shut-off Safety Feature
Safelight Matchless Pilot Ignition
Quick-Connect Terminal Strip for easy Remove ability
These prices only apply while existing stocks last
Model

Flue

KW

BTU

Natural Gas

Propane

Laars/Jandy Lite swimming pool heater 125
5 Inch
36.63
125,000

Discontinued

Scroll to bottom of the page for replacement

Laars/Jandy Lite swimming pool heater 175
6 Inch
51.25
175,000
Laars/Jandy Lite swimming pool heater 250
7 Inch
73.25
250,000
Laars/Jandy Lite swimming pool heater 325
8 Inch
92.22
325,000
Laars/Jandy Lite swimming pool heater 400
9 Inch
117.2
400,000

Laars/Jandy Swimming Pool Boilers all come with draft hood.
We would like to think these are the best prices you will find for a Laars swimming pool heater, if you can get one cheaper let us know we will try and beat or at least match the price seen. Remember we will always give you good after sales help & support with any heater purchased from us.
(Prices include VAT)
| | |
| --- | --- |
| Pool Size & Shape | BTU Rating |
| 12ft Diameter | 125,000 |
| 15ft Diameter | 125,000 |
| 18ft Diameter | 125,000 |
| 21ft Diameter | 175,000 |
| 24ft Diameter | 175,000 |
| 18x12ft Oval | 125,000 |
| 20x12ft Oval | 125,000 |
| 24x12ft Oval | 125,000 |
| 28x12ft Oval | 125,000 |
| 28x16ft Oval | 125,000 |
| 30x15ft Oval | 175,000 |
| 33x18ft Oval | 175,000 |
EASY INSTALLATION
PVC hook-up. Easily connects to AquaLink® RS digital controls.

ENERGY EFFICIENT
The efficiency of the Laars Lite2's copper heat exchanger and Flo-ThruTM; baffles allow for efficient heat transfer, lowering your operating costs and extending your swimming season!

STORM GUARD
Weather resistant jacketing is designed for harsh wind and rain conditions. Vent cap further enhances performance in severe weather conditions.

TROUBLE-FREE
LD model has self-cleaning, hot surface ignition which provides quick start-up every time and prevents "sooting" No burner tray removal required (LD) and igniter easily replaced with one screw.

DEPENDABLE
Ceramic fiber combustion chamber (instead of fire bricks) contribute to a lighter weight and more compact design.

PROVEN RELIABILITY
There are over a million Teledyne Laars swimming pool heaters installed world-wide. This heater has undergone over a year of rigorous field testing (15,000 cycles and environmental testing done to military standards).

CONVENIENT SEALED CONTROLS
Protects thermostats from corrosion or shorting.
For Laars spare parts click here
For flu parts click any image below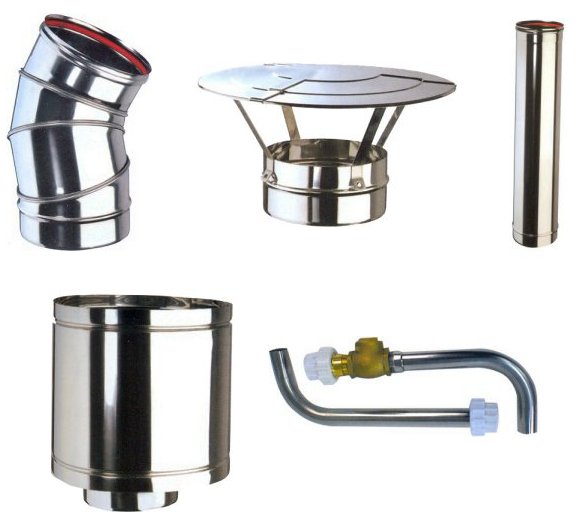 Zodiac Legacy LRZ Swimming Pool Gas Heater
The atmospheric Legacy LRZ swimming pool boiler builds on Zodiac's long-standing tradition of excellence in gas heater design. Built to last and loaded with technologically-advanced, user-friendly features. Legacy heaters are an energy-efficient and economical heating solution.
Whichever model you select, the new Zodiac LRZ Legacy will provide years of dependable service. With the industry-leading 24-point quality check system, you can depend on Legacy's performance and reliability year after year, season after season.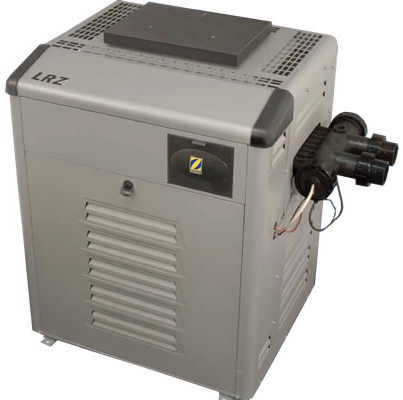 Features:
The Zodiac Legacy LRZ Swimming Pool boiler is for indoor or outdoor use
Millivolt operation – no electrical connection required
Ceramic fibre combustion chamber for lightweight compact design
Copper heat exchanger and Fl o-Thru™ baffles provide efficient heat transfer
The Zodiac Legacy LRZ has stainless steel corrosion resistant burners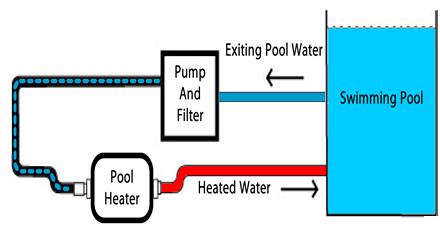 We have now completely sold out of Legacy Boilers.
Please view our new website below for alternatives.
Pentair tempmaster pool boilers
| | | |
| --- | --- | --- |
| Product Code | LRZ Boiler Description | Price |
| LRZ125 | Zodiac Legacy Natural 125 Gas Swimming Pool Heater (5" Flue) | Sold Out |
| LRZ175 | Zodiac Legacy Natural 175 Gas Swimming Pool Heater (6" Flue) | Sold Out |
| LRZ250 | Zodiac Legacy Natural 250 Gas Swimming Pool Heater (7" Flue) | Sold Out |
| LRZ400 | Zodiac Legacy Natural 400 Gas Swimming Pool Heater (9" Flue) | Sold Out |
| | | | | |
| --- | --- | --- | --- | --- |
| Model | LRZ125 | LRZ175 | LRZ250 | LRZ400 |
| H x L x W | 92 x 67 x 38 | 92 x 67 x 46 | 92 x 67 x 57 | 92 x 67 x 81 |
| Shipped Weight | 98kg | 109kg | 123kg | 157kg |