Kettler Go Karts UK
Why buy a Kettler Pedal Go Kart?
There are number of pedal go karts on the market nowadays, but the original and the first was the Kettler go kart. Even now some people still refer to them as the Kettcar which were the first karts produced. Manufactured to the highest standard in Germany these pedal karts have stood the test of time and set standards that are tough to follow. Its fair to say that generations have followed suit in choosing a Kettler go cart or Kettcar. We at Jackson's have been supplying them for around 12 years and have found them to be one of our most reliable lines, with a fast after sales response from Kettler UK who carry a full range of spares, we have no problem whatsoever recommending Kettler.
Kettler go karts quality, safety, reliability and history.
The current Kettler pedal go karts range is the result of more than 50 years of experience and innovation the original Kettcar being produced in 1960, the word Kettcar has even been given its own definition in the widely used german dictionary "Duden". The use of state of the art manufacturing and strict quality control form the basis for worldwide success of the range, the Kettcar has had a long list of awards and distinctions for state of the art design, quality and innovation in Germany and around the world. To see more information on these award winning pedal carts just click on any of the links down the left hand side of this page or an image below.
For more details on each of our Kettler go karts just click any image below
| | |
| --- | --- |
| Nitro Extreme Pedal Cart 7-12 years. | Suzuka Pedal Go Kart 4-8 years. |
| | |
| --- | --- |
| Daytona Pedal Go Kart 4-8 years. | Daytona Air Go Kart 4-8 years. |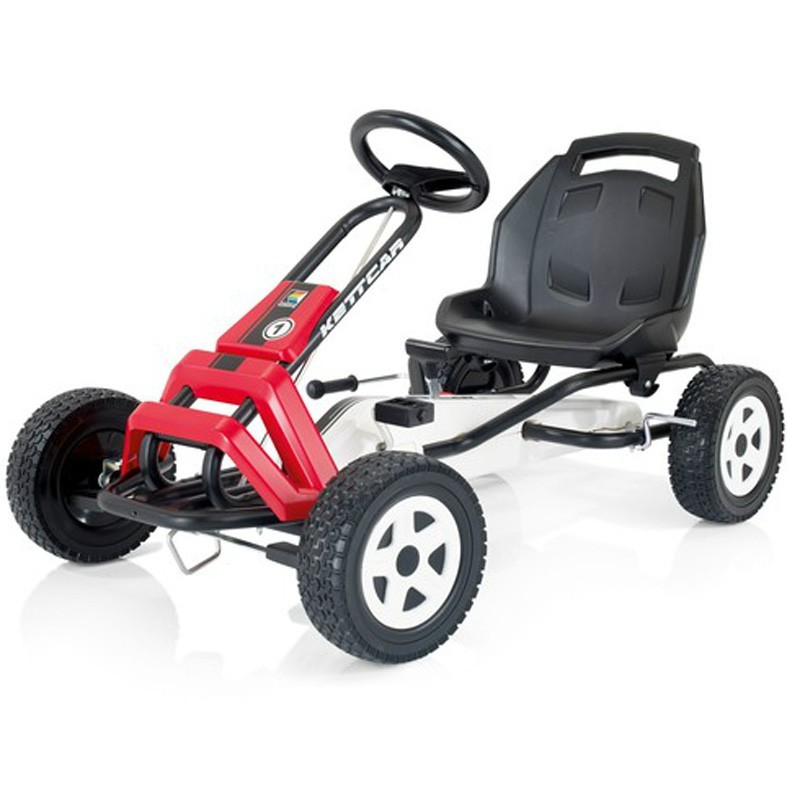 Barcelona Go Kart 5-10 years.
Our Kettler pedal go karts are sent using a next working day carrier!!