Azur Onga Swimmey Above Ground Swimming Pool Filters & Pumps UK
The Azur Onga swimming pool sand filter is an ideal upgrade for above ground pools that started with cartridge filter pumps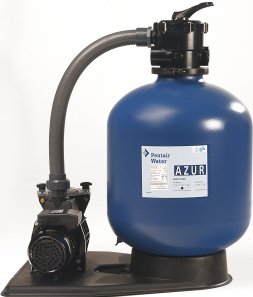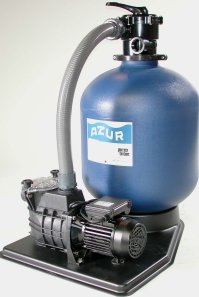 Azur/Onga Swimmey swimming pool Filter and Pump Combination

Description

Code

BUY NOW!

15'' Azur/Onga Swimmey sand Filter complete with 0.33HP pump

PAC050013

22'' Azur/Onga Swimmey sand Filter complete with 0.75HP pump

PAC050012
Mega Pool Filter Set - Type FSF
The Mega Swimming Pool Sand Filter and Pump
High quality bobbin wound fibre glass filter body.
Easy select 6 position multiport valve.
Quiet running pump with 1.5 inch fitting.
Ideal upgrade for above ground pools with paper cartridge filters.
Five year warranty on tank.
Available in four sizes.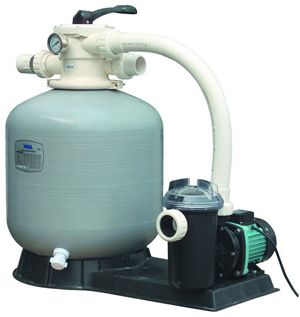 Click here for technical info on the Mega Pool Filter FSF
| | | |
| --- | --- | --- |
| Filter Size | Pump Size | BUY NOW! |
| 350mm (14 inch) | | |
| 400mm (16 inch) | | |
| 450mm (18 inch) | | |
Jolly Gel pool clarifier blocks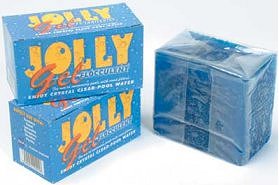 Jolly Gel: To use just place the required size cube or briquette in the swimming pool pump or strainer basket. The Jolly Gell slowly dissolves as the swimming pool water passes over it on its journey to the filter. The Jolly Gel places a porous, clear membrane screen over the filter media, and penetrates the bed to an average depth of some 15cms. The glutinous structure will remove the finest particles of dust and algae spores.