Aqua Technics one piece ceramic swimming pools UK
The most beautiful versatile and strongest one piece swimming pool available

Own Your Dream swimming pool!
It has never been more affordable to own your dream, with your very own swimming pool right outside in your garden. A swimming pool has something to offer everyone in the family, whether its for fitness or recreation, socialising or just plain, good old fashioned fun for the children or grandchildren. Family time is precious, and owning your own swimming pool will provide a focal point in your home to draw family and friends together. With the cost of entertaining children at a premium, and the choices limited, you can relax while they play, safe at home where they belong. An Aqua Technics One Piece Pool will give you all of this, as well as adding beauty to your garden and value to your home.
This pool has now been discontinued and replaced by the new Skymirror one piece inground swimming pool.
This pool has now been discontinued and replaced by the new Skymirror one piece inground swimming pool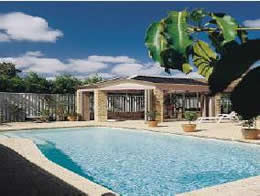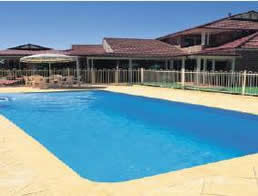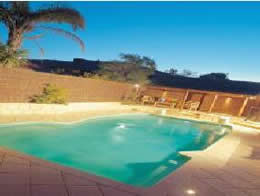 One-piece Pools Versatility


A swimming pool should not just be a swimming pool, but a centre of activity and relaxation for the whole family. The Aqua Technics One Piece Pool's offer complete versatility with options that can be incorporated to suit your individual needs. Both swimming pools offer a good free swimming area, well designed step sections and deep end 'swim out ledges' as standard. You could turn your swimming pool into a complete exercise pool with a Fluvo Counter Current Swim Jet, or turn the seating area into a spa bath and relax the stresses of the day away. At night, the underwater light will illuminate your garden with dancing reflections from the pool water – an ideal backdrop for a summer garden party.
For A Finish That Actually Sparkles - Aqua Technics One Piece Ceramic Swimming Pools
We understand that you want your pool to look as good as new for years and years to come.
The beautiful depth of colour is exceptionally stable due to the dual layer Crystalite™ interior finish.
A UV stabilised clear gel coat containing the sparkle and 3D effect protects the pool interior from the effects of UV light, water and chemicals resulting in a range of extraordinarily "fun for all the family" fade resistant colours.
This pool has now been discontinued and replaced by the new Skymirror one piece inground swimming pool
Unparalleled Strength
By introducing the unique Ceramic Composite Core into the pool construction, the rigidity, strength and insulation of the pool is dramatically increased. Each pool is created by applying seven specialised layers to a precisely engineered mould. The first two layers make up the dual layer Crystalite™, the most unique surface finish available worldwide for swimming pools. The next layer is the first structural layer, which also acts as a chemical resistant corrosion barrier.

One of the main reasons you will be pleased you choose an Aqua Technics pool is the fourth layer – the unique Ceramic Composite Core, which provides the pool's outstanding features and acts as a complete water barrier. The fifth and sixth layers are engineered to provide maximum strength and rigidity to the pool. Technical additives increase the stiffness of the final structural laminate by 47% over conventional systems. The final layer seals off the laminate from external influences. It is all a process that takes skill and care, but the end result is something that will last and last and always look beautiful. After all, that's what you want when you invest in a pool of your own.
Safety

With your family's safety in mind, the pool floor, steps, seats and top edge beam have a non-slip finish. The pool floor also has a gentle slope from the shallow end to the deep end with no dramatic changes in depth. For added safety, you could consider the optional Coverstar Automatic Safety Cover which completely seals the pool. Operated by the touch of a button and optional 'in-pit' installation means your pool is protected through the summer and the winter.
Peace Of Mind

Taking the decision to own your own swimming pool is a big step, and you would be right to demand the most technologically advanced pool built of the best materials available. All Aqua Technics ceramic pools are produced to a very high standard in a quality controlled factory environment. The whole process is constantly checked, with each layer assessed during application to eliminate variability in the manufacturing process. Stringent controls apply to the bonding between all layers to ensure a strong and structurally sound pool and each individual pool is checked by a quality controller prior to despatch, ensuring that your pool is nothing less than the quality you expect to give you years of trouble free swimming.
This pool has now been discontinued and replaced by the new Skymirror one piece inground swimming pool
Aqua Technics Ceramic One Piece Pool Dimensions

Model AT24:12 Pool only £13217

Pool kit complete £15273

Coping kit £1291

AT24:12

Interior Length 7.34m

Width 3.65m

Depth 1.02m to 1.83m

All measurements +/- 50mm
Model AT10:40 Pool only £15833

Pool kit complete £17917

coping kit £1486

AT10:40

Interior Length 10.5m

Width 3.8m

Depth 1.03m to 1.98m

All measurements +/- 50mm
One piece complete pools include
The above prices include full installation guide, 10 year structural guarantee, 3 year interior finish guarantee and the following installed fittings. Certikin Underwater Light, Skimmer (2 in AT1040 pools), 2 inlets and 2 low suctions, filtration pack including 24" Filter, 3/4 HP Pump, full plumbing kit and comes with an accessory pack including 400 micron Solar Blanket, Olympic Roller and Pool Cleaner.
Installation of an Aqua Technics One Piece Ceramic Pool is Easy!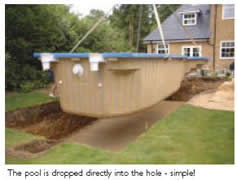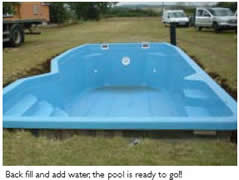 For more information and prices on the Inground Swimming pools please call 0151 3340222.
We also supply an installation service!!