Avtex W164TR 12/24 volt portable TV .
The beautifully styled, super-slim W164TR TV/PVR Combi is the latest addition to the Avtex range of high quality mobile entertainment systems. The Avtex W164TR 12v tv is loaded with functional, convenient features such as One Button Tuning and Pause Live TV even instant or schedule recording to USB or external hard drive, yet remaining very easy to use. The Avtex W164TR 12volt tv has a high specification low power 16" widescreen display, with viewing angles and picture quality that we think you'll find hard to beat.

Avtex W164TR TV (Black)
Sold Out

Dimensions: Height - 287mm Width - 400mm Depth - 52mm Weight - 2.8kg
Comes with: AC power Adaptor, 12v DC Power Adaptor, A/V Lead, Remote Control, Table top leg.
And has built in Freeview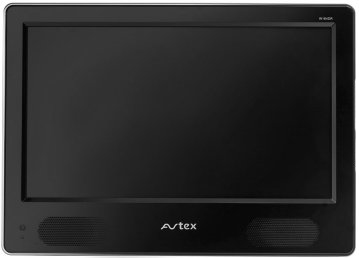 AVTEX W164TR KEY FEATURES:
16" Widescreen A+ graded panel

240v AC (mains) and 12v/24v DC operation

Ultra low power consumption

Integrated digital Freeview and analogue tuners

AQT Unique One Button Tuning System (Avtex Quick Tune)

Timer Record From Programme Guide to USB or HDD

Pause & Playback Live Television

Multi-Standard Tuners - works anywhere in Europe

HD Ready - 2 x HDMI sockets

SCART/Headphone Sockets

USB Connectivity

VGA Socket For Use As A PC Monitor

FM Transmitter For Wireless Surround Sound

VESA Mount

C I Socket (Pay-per-view Channels)

MHEG 5 Interactive Services & Digital Text

accessories for W164TR
15" Carry Case

This will also fit the Avtex W164DR & TR Inside.

Temporarily out of stock

This high quality carry case is specifically designed to carry and protect the 15" LCD products in the range. It has separate compartments to house all of the accessories and leads that accompany the W153D / W150T and room for some DVDs also. It comes complete with a detachable shoulder strap for ease of use.

Antenna

Temporarily out of stock

The STH1000 Antenna improves reception for any of our Television sets.

Click the image above to view our full range of TV wall brackets

Purchasing & Contact Information

For purchasing information please go up to the our main TV page just click here. Or to see what else we do go to our main index by clicking here