Avtex L185DRS 12/24 Volt Portable TV and DVD Player.
The beautifully styled, super-slim L185DRS TV/DVD/PVR Combi is the latest addition to the Avtex range of high quality mobile entertainment systems. The Avtex L185DRS 12v TV is loaded with functional, convenient features such as One Button Tuning and Pause Live TV even instant or schedule recording to USB or external hard drive, yet remaining very easy to use. The Avtex L185DRS 12volt TV has a high specification low power 18.5" widescreen display, with viewing angles and picture quality that we think you'll find hard to beat.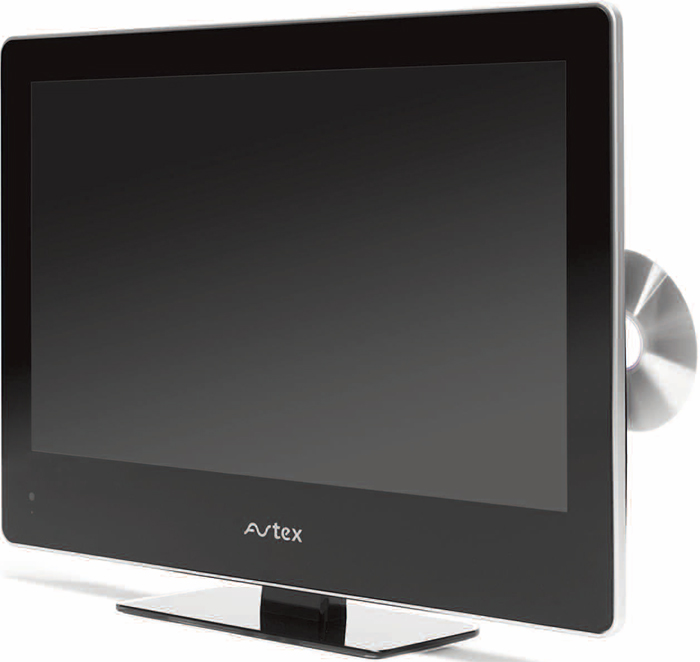 Avtex L185DRS TV/DVD (Black)
Temporarily out of stock
Avtex 3 Year Warranty!
SPECIFICATION:
Highest grade A+ widescreen panels (with no dead or bright pixels)

Triple tuners built in: DVB-S2 / DVB-T / ATV

DVB-S2 High Definition satellite decoder built-in

DVD / CD Player

Ultra low power consumption

AQT one button tuning system (Ideal for touring)

Pause / Playback live TV / Instant record to USB or HDD (not included)

Timer record from program guide (EPG)

Digital text / Fast text

FM Transmitter (wireless surround sound)

HDMI x 2 input sockets

VGA with PC audio input socket for use as PC monitor

USB / SCART / Headphone sockets

CI Slot for access to pay TV channels

Wall mountable VESA standard

Mains / Battery

240v AC / 12v/24v DC
Comes with: AC power Adaptor, 12v DC Power Adaptor, A/V Lead, Remote Control, Table top leg.



And has built in Freeview

Click the image above to view our full range of TV wall brackets