Dometic RF-60 fridge CombiCool RF-60 3-Way absorption camping and caravan refrigerator UK
Dometic Combicool RF60 3 way fridge - Also available in Black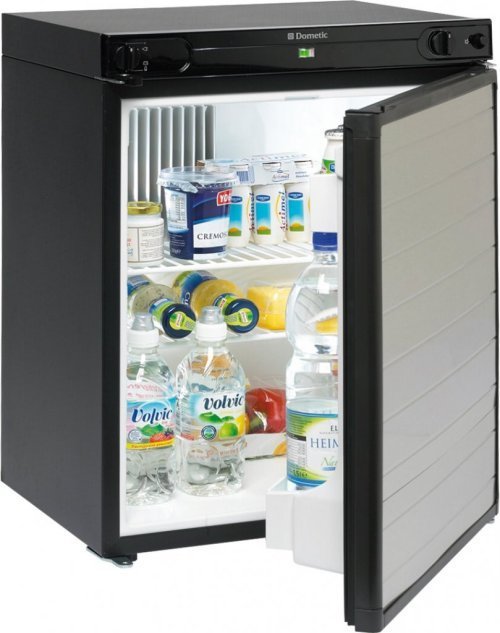 This model has a gas input of 14.8 g/h.
In stock & sent on a next working day carrier!
Availablity: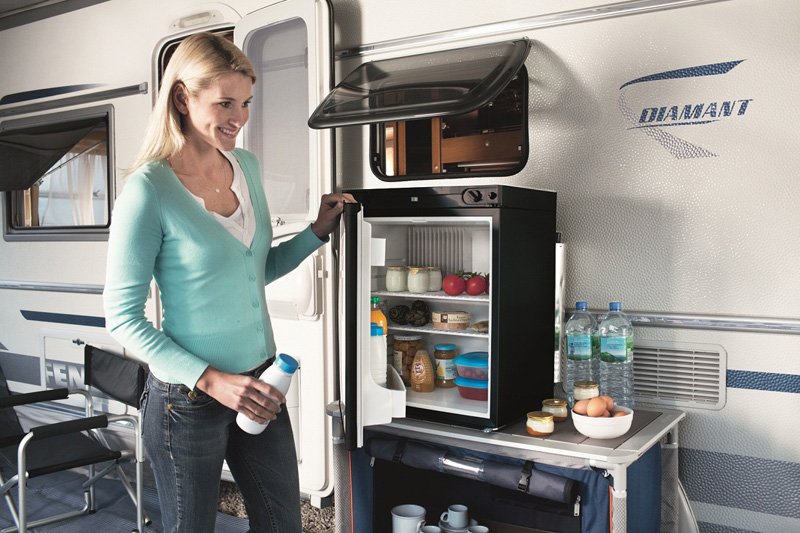 Gross capacity: approx. 60 litres

Energy supply: 230 volts AC (Consumption: 230 volts: 1.9 kWh/24 h

12 volts DC (12 volts: 220 Ah/24 h)

LPG Gas (Gas: 13.6 g/h)

Input rating: 230 volts/12 volts: 110 watts

Gas: 13.6 g/h

Cooling capacity: up to 30°C below ambient temperature

Insulation: Full foam insulation in CFC-free polyurethane foam

System: Absorption cooling

Material: Cabinet of coated sheet steel, door in high-quality plastic

Colour: Black with aluminium front

Weight: 26 kg

Quality features: Piezo ignition, thermostat regulation in 230-volt and gas mode, two door shelves, adjustable shelves, flame indicator, door locking with vent option

Note: The RF-60 is not designed to be built in, this is a standalone fridge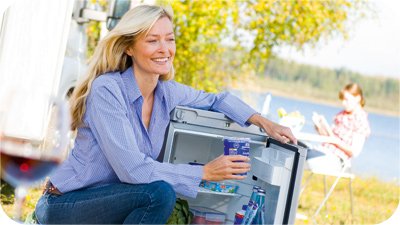 Specifications:

Capacity: 60
Net Weight: 26 kg
Dimensions: (H x W x D)61.5 x 48.6 x 49.0 cm
Colour: Black with aluminium front

Consumption:

Electric: 1.9 kWh/24 h approx
12 Volt, 220 Ah 24 h approx.
Gas, 325 min 375 max g 24 h approx.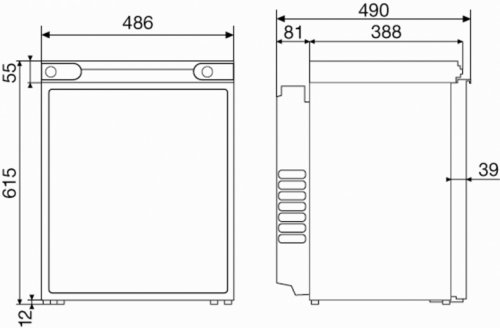 | | | |
| --- | --- | --- |
| Power from 12-volt car battery ... | ... or 230-volt mains (T26DC/AC only) | ... or bottle gas |