Waeco Mobicool portable camping fridges and cool boxes UK
Thanks to the cool boxes low weight, Waeco thermoelectric cool boxes are particularly easy to carry and transport. Cooling up to 30° below ambient temperature is more than sufficient for most purposes, including car journeys, camping or picnics. The thermoelectric cool box principle is based on the fact that energy in the form of cold or heat is generated when the connection between different types of metals is linked to a DC power source. Waeco portable fridges and cool boxes are cost-effective and reliable, thermoelectric energy is ideal for small and medium sized cool boxes as well as for car coolers. For more extreme demands in cooling, you should consider a compressor cooler.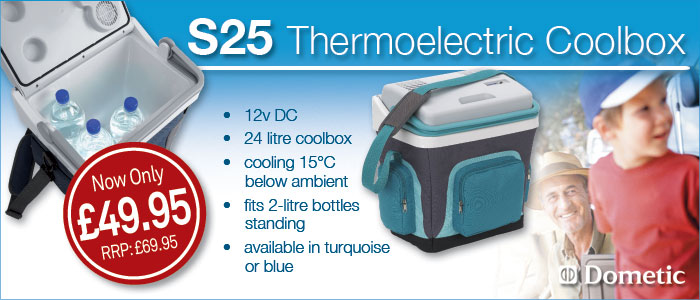 Click any image below to view our range of electric cool boxes

Unavailable & replaced with the G35 below.
Click any image below to view our range of electric cool bags & boxes

£
Click any image below to view our range of electric cool boxes
Click any image below to view our range of 2way & 3way camping fridges
Click any image below to view our range of electric cool boxes
Click any image below to view our range of Waeco freezer boxes

£

£

£
Click any image below to view our range of Waeco compressor fridges

£

£

£